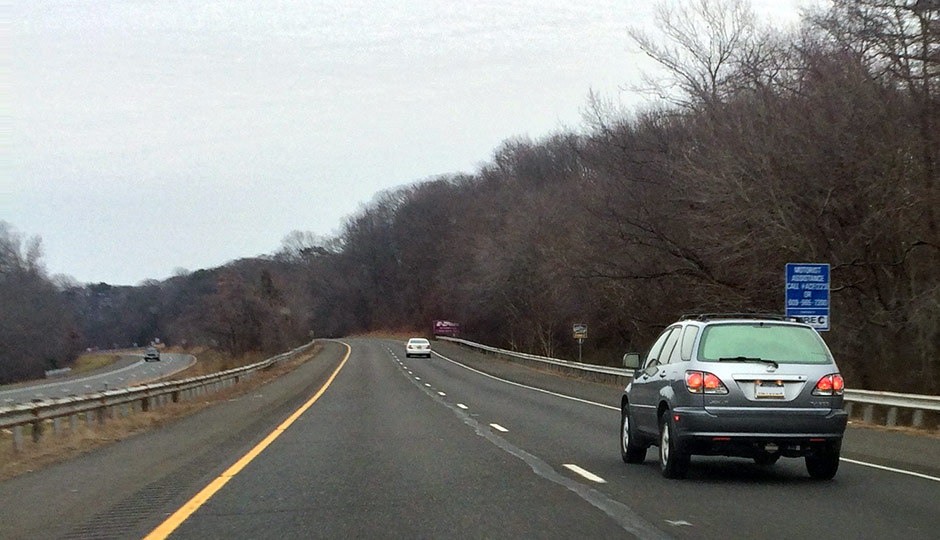 When you go down the shore to Atlantic City for a bachelor party, there's a spectre in the background that creeps into every thought making the trip unenjoyable. That spectre is the all knowing realization after 33 years that you're still stuck in corporate slavery. The seemingly simple response is to try and drink away your consciousness into oblivion to escape this thought. The problem is that when you wake up, it's always there like an annoying acquaintance from the past who keeps saying to you that "he needs to see a better performance" out of you.
Perhaps tits and pussy can help shake the idea that you're stuck. 5 years ago you were still in your 20's and kept the hope alive. You were able to enjoy a lap dance back then before you could indicate the disinterest of a stripper going through the motions completely killing your boner. Maybe, just maybe, if you got a more enthusiastic stripper, you would have a more enjoyable experience you keep telling yourself, knowing full well that the going through the motions is a mirror for what you do day in, day out every week.
No, something is very different now. Every moment spent doing something that doesn't matter is another moment lost that you could have been using to fight and claw your way out of the wagecuck system. Nothing has any excitement anymore because it's all tired before the alter of getting the fuck out. Everything that is done in free time comes down to two choices, build some kind of escape from the death that is the work week, or do some kind of social activity revolving around drinking to forget that you're in the situation you're in.
I've come to the realization that the only time I can really relax and just let go is when I'm driving.
There's nothing quite like the open roads in the US. Having a destination hours away and just cruising down the highway at 80 mph. Notice I said open roads. The complete opposite experience happens when you are stuck in traffic, but it's double the infuriation because of the fact that you know that the open roads are your only respite. Stuck with the knowledge that cruising down the highway with nothing in your way is the only way you can experience peace, the prospect of going down Roosevelt Blvd hitting every fucking traffic light is a fate worse than death.
The other day I got up early around 5 like usual to be able to get stuff done before having to go to work. I get a bunch of writing done, some video editing, and head to the gym. I noticed that when I finally got on the road to go to work, a feeling of calm came over me that I haven't been able to experience in a while. I don't even get this calm when going to sleep anymore. My sleep is like a brief nightmare in between having to be awake. I don't even enjoy sleeping because I know that when I'm falling asleep, I'll just wake up a few hours later and have to do everything over again. This makes me unable to sleep sometimes and I just sit awake wondering if I should try to sleep or just say fuck it and get up and be tired as shit for the whole day.
No, the calm experienced on the open road is much different. There's a destination in mind, and all I have to worry about for that half hour is driving. Sure, statistically I'm much more likely to get killed on my way to work than anything else I'm doing, but that doesn't bother me. What bothers me is the short interruptions on my trip that make me hit the brakes on the highway like a car stopping for no reason, a car coming into my lane (left lane) and then not passing the car he got out from behind, or a highway crew fixing some bullshit on the highway that should be done at 3 am instead. As long as I'm cruising though, there's not a worry in the world and I'm able to actually think.